Advance Your IT Knowledge with Our Professional Training
Olorunshogo IT is a leading computer training, store, maintenance and IT center located in Afon, Asa LGA, Kwara, Nigeria. Our aim is to deliver professional computer education and ICT career development programs through instructor-led hands-on training and intensive coaching on computer applications. We provide computer training services to individuals, corporate organizations and academic institutions through classroom training, corporate training and seminars.
Technologies You Will Learn​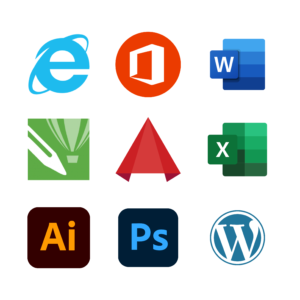 Our tutors are highly experienced in computer/ computing Applications and software. 
We offer a broad range of  computer and ICT courses for begginers, intermediate and expert level computer users. 
Upon completing ICT training with us , we provide you a Zeal certificate to prof your competency and skills set
Boost Your Career by Learning Skills in High Demand
Training and services are gear towards creating lasting happiness in our students, trainees and customers Trusted by Thousand of Students and Tutors

I couldn't believe my fast transformation in ICT. I just want to thank Olorunshogo IT for the amazing work you are doing . I really appreciate you sir. "
Alhaji-Abdulganiyu-Ataragba.

" Olorunshogo IT tutors will transform you from the basic level to the expert level within a short period. Their agile methods of teaching is really fantastic. "

" You made me conquer my fear. I have always regretted ever studying computer science as a course. You helped me conquer my fear. Continue building capacity in Women. "

" It was just like yesterday. You turned me to what I am today. I can't thank you enough for the practical experiences I gathered from my tutor. God bless Olorunshogo IT Company."